7 generations producing extra virgin olive oil
EXTRA VIRGIN OLIVE OIL
DOP SIURANA
It is the extra virgin olive oil resulting from a careful process of selection and production of Arbequina variety olives cultivated by the Solé family over 5 generations, since 1824.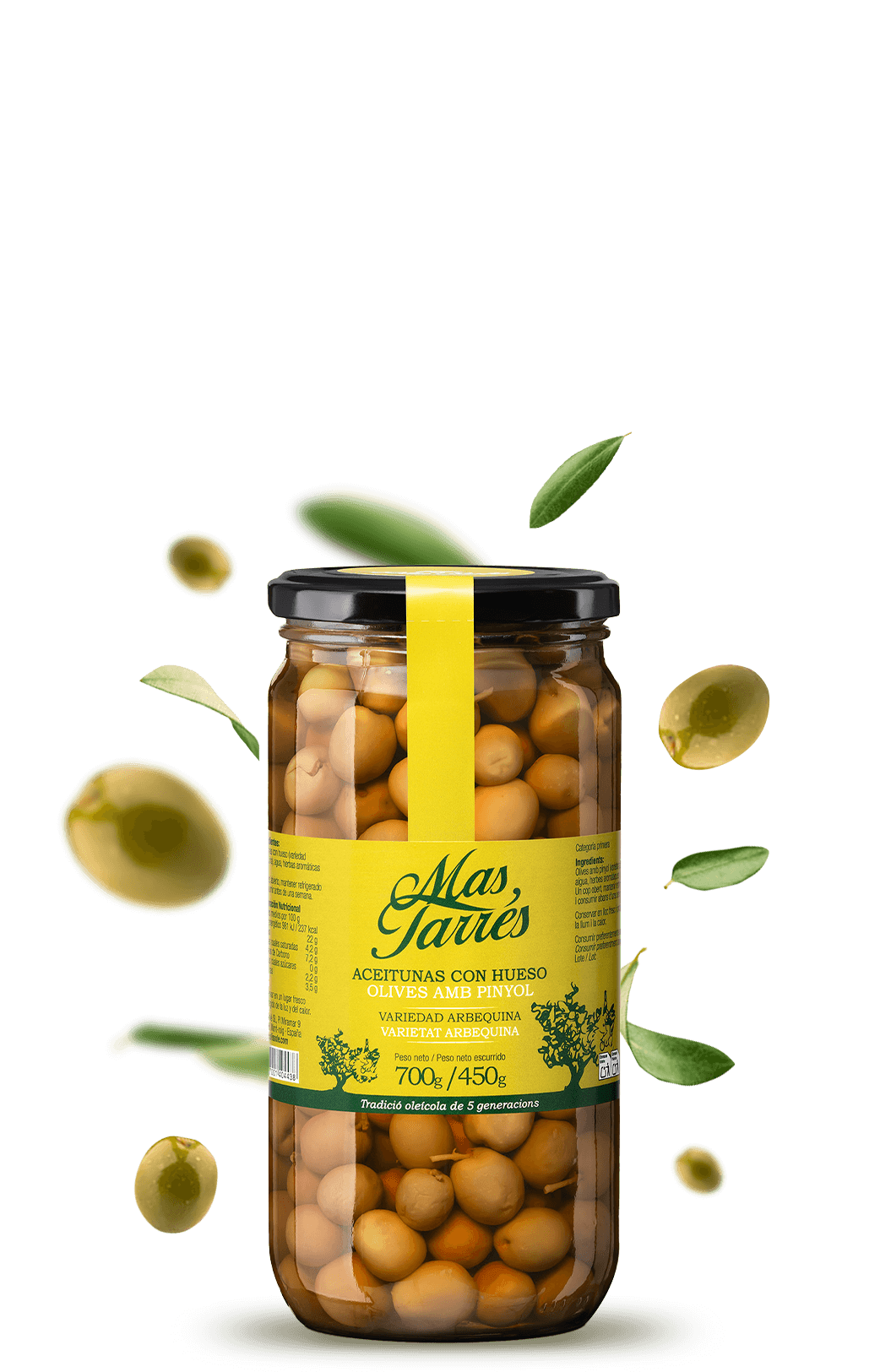 OLIVES WITH STONE
ARBEQUINA VARIETY
MAS TARRÉS pitted olives are made following our traditional method: they are picked green from the tree and left to macerate for several months with water, aromatic herbs and salt.
EXTRA VIRGIN OLIVE OIL
DOP SIURANA
ESTER SOLÉ DOP Siurana is an essential extra virgin in your daily life, which transmits all its gastronomic and healthy virtues to the dishes.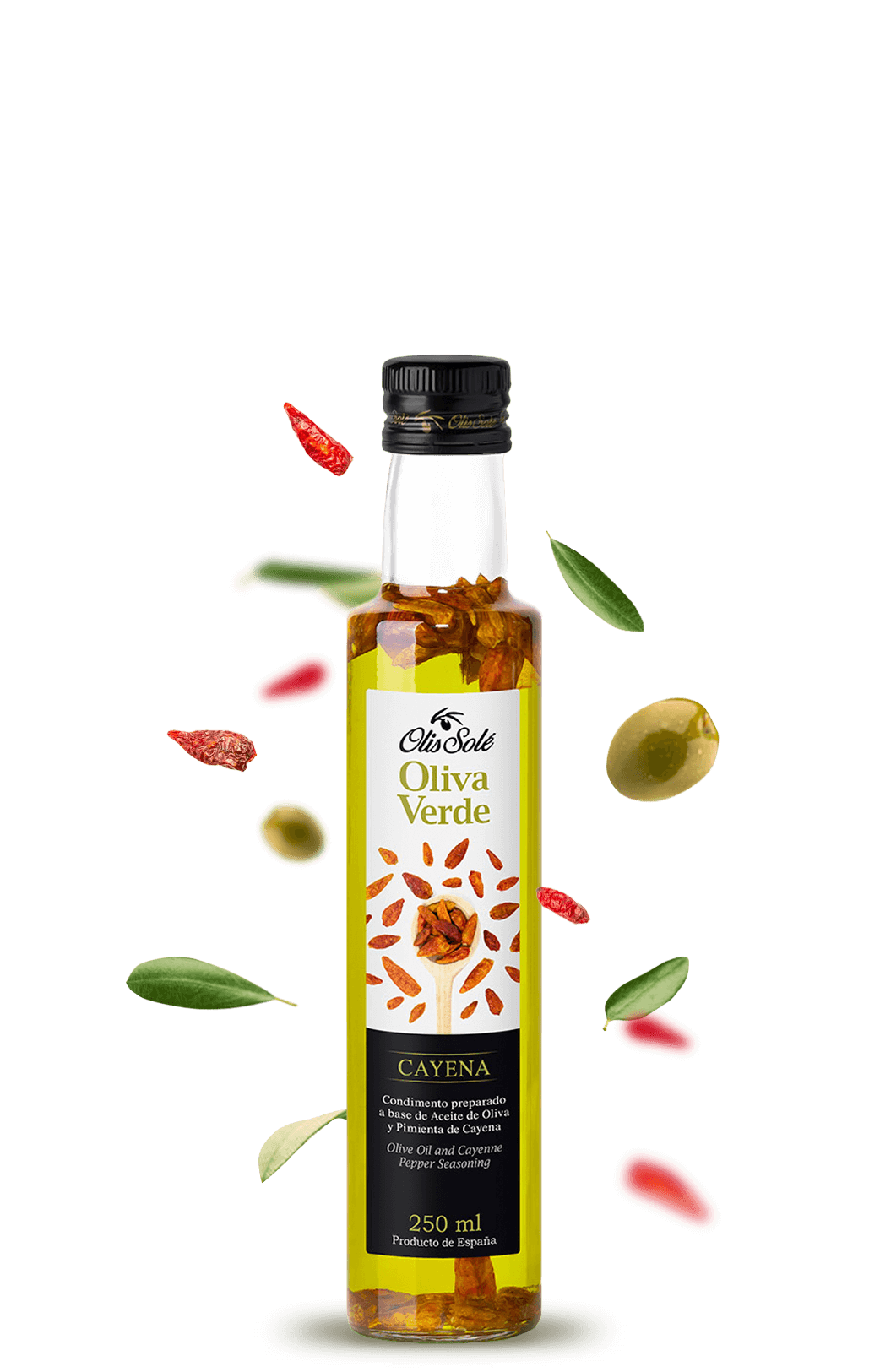 AROMATICs
OLIVE OIL AND SPICES
Symphony of flavors, with the typical aromas of the Mediterranean basin. Let yourself be surprised by our GREEN OLIVE Seasoned with cayenne pepper, four peppers, Provençal herbs and rosemary.
I AM AND WILL BE
YOUR EXTRA VIRGIN OLIVE OIL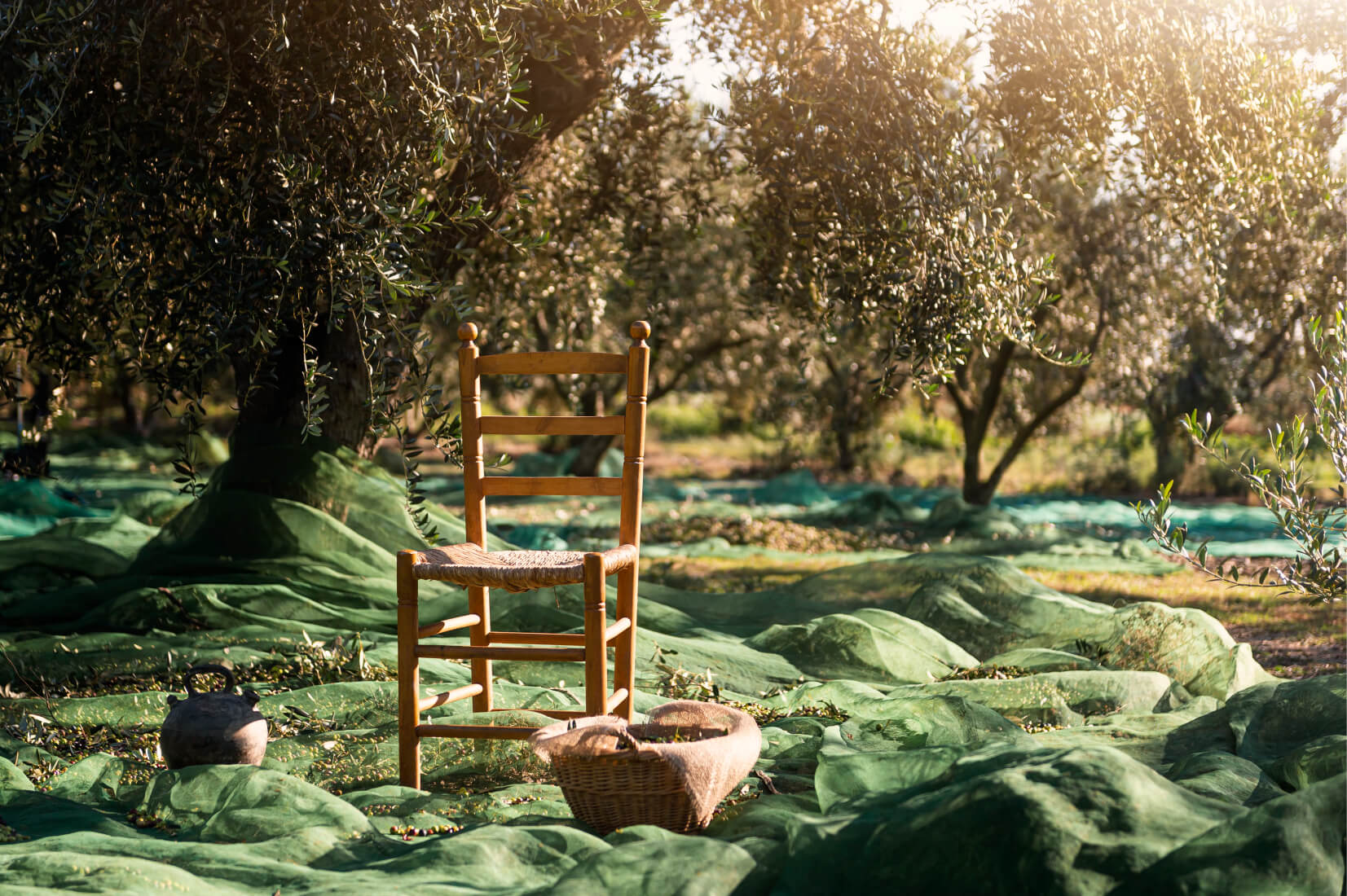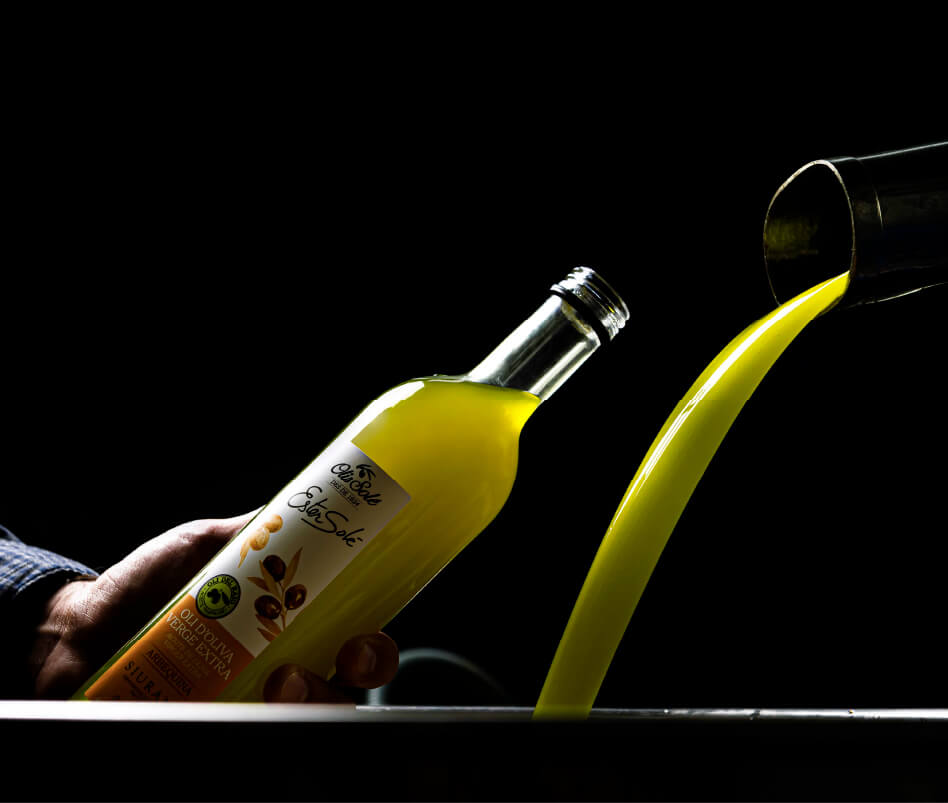 Discover the quality of our essence.
From its origins, Olis Solé has always kept alive its passion to transmitting the values of the olive oil culture.
We are co-founders and members of the PDO Siurana (Protected Denomination of Origin Siurana), QvExtra! Internacional, ACAE (Catalan Association for the Olive Oil Mills and Olive Oil Bottling Industry), OPOC (Organization for the Olive Oil Producers in Catalonia) and AFE (Federated Olive Oil Mills from Spain).
MAS TARRÉS: A journey along great culinary sensations: extra virgin olive oil to savour, balsamic vinegar to dress, olive pâté to spread and olives to share.
ESTER SOLÉ: A lifelong traditional olive oil. Extra virgin olive oil from the Arbequina variety, a must in your everyday cooking.
OLIVA VERDE: A symphony of flavours impregnated with typical Mediterranean aromas: aromatic olive oils, extra virgin olive oils and traditional wine vinegar.